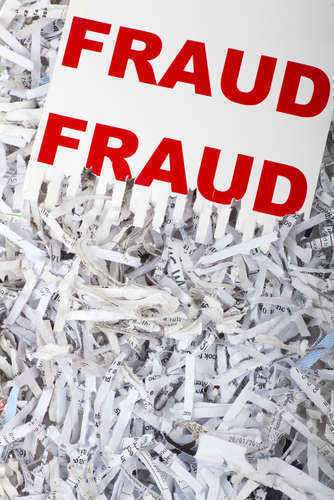 How to Avoid and Report Online Fraud
Online fraud is the use of various Internet services in order to present fraudulent solicitations to potential victims, to complete transactions that are fraudulent, or to transmit the profits of fraud to a given financial institution or other parties that connected with the fraudulent scheme. Any of this can happen in emails, message boards, auctions, websites, or chat rooms. It is important to report online fraud whenever it is found to prevent future victims.
There are many different types of online fraud to be aware of. Regardless of what type of fraud it is, it is possible to report online fraud to the proper authorities
Internet Auction Fraud
•
Understand how an online auction works and the buyer and seller obligations.
•
Look at the company or website's policy on how to handle an issue.
•
Learn about the seller and if possible, check the Better Business Bureau.
•
Look at the seller's feedback.
•
Purchase items with a credit card in cases charges need to be disputed.
•
Be careful with sellers outside of the country.
•
See if the seller covers the merchandise with a warranty.
•
Make sure the seller does not place any unexpected costs on the auction.
•
Do not give a driver's license number or social security number out.
Non-Delivery of Merchandise
•
Buy merchandise from a reliable and reputable source; make sure the company is legitimate.
•
Find physical address (not a P.O. box) and a phone number and call to number works.
•
Make sure the seller's email is active by sending an email.
•
Look up the company in the Better Business Bureau.
•
Do research on the company or person to make sure it is.
•
Find out if returns or warranties are available.
•
Ensure that the transaction is secure.
Credit Card Fraud
•
Credit card number should only be given out on reputable and secure sites.
•
Don't trust a site just because it says it is secure.
•
See what kind of security and encryption software the site uses.
•
Make sure it is a reputable source.
•
Ensure the transaction is secure at the time of submission.
•
Make a list credit cards account information and credit cards used as well as the contact information of card issuer and report any suspicious activity right away.
Investment Fraud
•
Do research on the company or person to ensure the legitimacy.
•
Be careful when taking advantage of special investment offers, particularly those that come from unsolicited e-mail.
•
Ask about all the involved terms and conditions.
Avoiding Business Fraud:
•
Use reputable establishments or dealers.
•
Buy a product directly from the company or individual that legally holds the copyright, trademark or patent.
If any of these are experienced, it is best to report online fraud through the Internet Crime Complaint Center. This center was created as a partnership between three different organizations:
•
Bureau of Justice Assistance
•
National White Collar Crime Center
•
Federal Bureau of Investigation as the authority
It is this center that handles anyone who decides to report online fraud.
The Internet Crime Complaint Center accepts a complaint from anyone who wants to report online fraud. A name, mailing address, phone number should be sent to them as well information about the person regarding the complaint. If an individual wishes to report online fraud, he should also include:
•
The name, phone number, web address, physical address, of the organization or individual if available.
•
Details on how the person defrauded others.
•
Other relevant information to support the report.
The best way to combat online fraud is to avoid being a victim. However, if it happens, deciding to report online fraud will help prevent others from the same mistakes.
Comments
comments