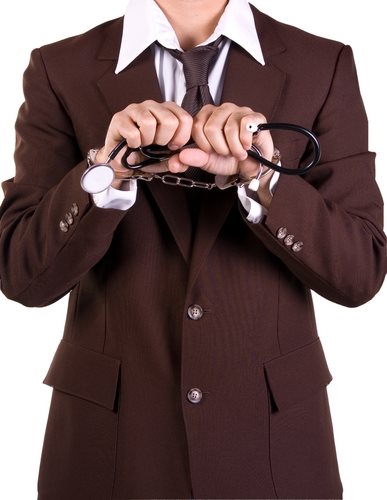 On October 19, 2012, the US Attorney's Office for the Southern District of Texas announced that Godwin Chiedo Nzeocha was convicted for participating in a health care fraud scheme involving City Nursing. Nzeocha is a naturalized U.S. citizen from the Federal Republic of Nigeria.

Nzeocha was charged on October 19, 2009, and he was convicted of conspiracy to commit health care fraud and money laundering as well. He is ordered to forfeit a total of $1,098,320 to the United States.

During his guilty plea, Nzeocha admitted that he left the United States after the owner of City Nursing Services of Texas Inc. and co-conspirator, Umawa Imo, was arrested and contacted Nzeocha. He was eventually extradited to the United States from Nigeria and made his first appearance in court on June 27, 2012.

During the health care fraud, Nzeocha admitted that he signed his name on patient documents for providing physical therapy even though he was not qualified to provide physical therapy and the patients did not qualify for the services as a Medicare beneficiary. He signed blank treatment data forms, daily records, and progress notes.

Nzeocha admitted that he knew Imo was buying information about Medicare beneficiaries from recruiters and even paying Medicare beneficiaries in order to bill Medicare for services that were never provided. During the fraud scheme, Nzeocha was paid about $1,098,320 by City Nursing.

City Nursing billed Medicare and Medicaid about $35,819,508 for services that were never provided to beneficiaries. After the billing, City Nursing received about $26,233,122 in payments.

Nzeocha faces a maximum penalty of 10 years in prison and a fine up to $250,000 on each conviction. He is scheduled for sentencing on January 18, 2013. Umawa Imo received 327 months in prison for the health care fraud scheme.

Source: Federal Bureau of Investigation
Comments
comments