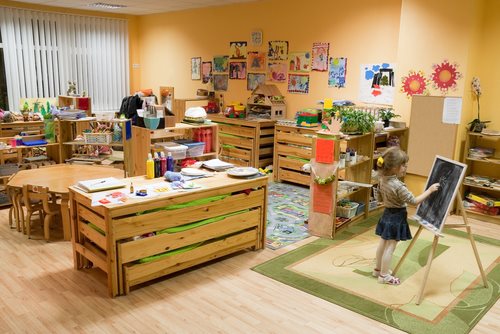 On October 19, 2012, the US Attorney's Office for the Northern District of Illinois announced that a Chicago couple involved with daycare centers around suburban Cicero were indicted on federal charges for receiving fraudulent state subsidy payments.

Herman Jackson owned St. Peters Christian Academy and involved himself with the Jubilee Daycare Center and ABC Cicero Kinds. He was also the bishop of the Ark of Safety Apostolic Faith Temple in Cicero. Jannette Faria, Jackson's wife was the owner of ABC Cicero. Jackson faces 12 counts of mail or wire fraud and two counts of false statements. Faria faces eight counts of mail or wire fraud and one count of false statements.

Jackson is believed to have defrauded the state's Child Care Assistance Program, which is funded by the Illinois Department of Human Services. The program provides low-income families with assistance on child care, and the families pay a percentage based upon their size, income, and the number of children in care.

Jackson is accused of submitting false applications to the Illinois DHS to get parents approved for payments. Jackson willingly submitted false information in the application relating to the parents' income, the amount of time the child would spend at the child care center, and the number/names of the children at the center. Jackson submitted false information for St. Peters and Jubilee centers as well, and he and Faria submitted false information for ABC Cicero according to the indictment.

Both Jackson and Faria lied to federal agents when they were questioned in 2011.

The defendants face a maximum of 20 years in prison and a $250,000 fine for each count of mail or wire fraud. Making a false statement carries a maximum sentence of five years in prison and a fine up to $250,000.

Source: Federal Bureau of Investigation