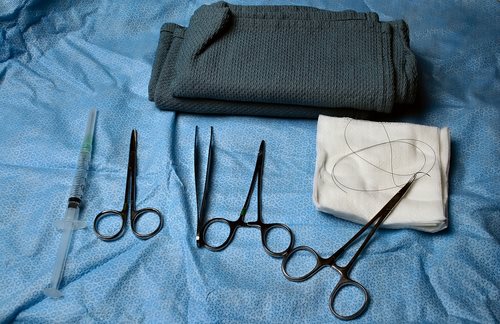 On November 15, 2012, the US Attorney's Office for the Northern District of Texas announced that Ovsanna Agopian pleaded guilty to one count of conspiring to commit health care fraud. Vagharshak Smbatyan, Ovsanna's husband, was charged in the same case and pled guilty to making false statements to a government agency.

Agopian and Smbatyan each face a maximum penalty of 10 years in prison and a fine up to $250,000. Restitution is also possible, but prosecutors have not clarified if they will ask for restitution. Agopian and Smbatyan are both on bail, and they live in Houston, Texas and Grenada Hills, California.

Court documents indicate that Agopian operated a business called Euless Healthcare Corporation (EHC) that is located on West Bedford Euless Road in Hurst, Texas. She also operated Medic Healthcare Incorporated (Medic) on Bonhomme Road in Houston. EHC was in business from March 2010 to May 2011, and Medic conducted business from October 2009 to May 2011.

During her plea hearing, Agopian admitted that she conspired with co-defendants to submit false billing to Medicare for diagnostic testing. The co-defendants were able to falsely claim that the testing was performed by EHC or Medic, when no such tests were performed in the first place.

The co-defendants are Tolulope Labeodan, Godwin Umotong, Leslie Omagbemi, Munda Massaquoi, and Comfort Gates.

The investigation was part of the Medicare Fraud Strike Force and the Health Care Fraud Prevention and Enforcement Action Team (HEAT). The joint initiative was formed in 2009 by the Department of Justice and the Department of Health and Human Services to prevent fraud and prosecute those who commit health care fraud.

The investigation was led by the HHS-Office of Inspector General, FBI, and the Medicaid Fraud Control Unit under the Office of the Texas Attorney General.

Source: Federal Bureau of Investigation