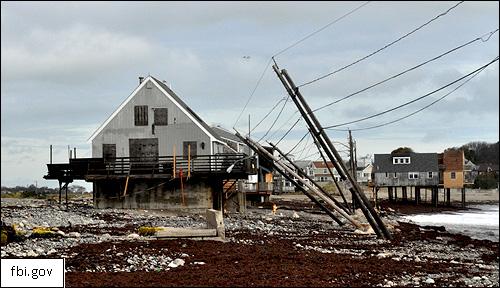 Citizens always want to give funds to victim assistance programs after a natural disaster such as Hurricane Sandy, but people in the United States should be aware of disaster relief fraud before making any contributions. The FBI and the Department of Justice want suspected cases of fraud or suspicious activity to be reported to the National Center for Disaster Fraud (NCDF) hotline at 866-720-5721.

Before you make a donation, the FBI suggests you take the following precautionary steps:

• do not click on links in spam emails
• use caution when someone says they are a victim or official and ask for donations through email and social networking websites
• be aware of organizations that have similar, but slightly different names than reputable programs
• instead of clicking on a link in an email, research the organization through a search engine
• only open attachments in emails if the sender is reputable
• make donations directly to the organization instead of using an intermediary
• respected organizations do not pressure you into making donations
• do not give personal or financial information to solicitors
• try to make a donation by debit or credit card or a check instead of a cash
• do not make a check payable to an individual person
• most respected organizations have a .org ending in their domain name

The NCDF was created in 2005 by the Department of Justice and investigates and prosecutes fraud cases associated with federal disaster relief programs. The program originally helped people avoid fraud after Hurricanes Katrina, Rita, and Wilma, but the program has extended to address fraud after all natural and man-made disasters. Over 20 federal agencies now work in connection with the program.

Sources: Federal Bureau of Investigation
Comments
comments