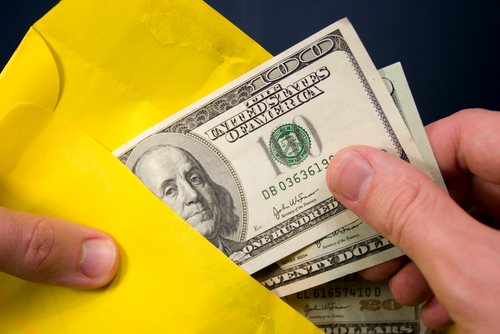 On November 23, 2012, the US Attorney's Office for the Western District of Kentucky announced that Dane Little was sentenced to 15 months in prison. He was also ordered to pay $487,111 in restitution. During his hearing, Little admitted to defrauding banks and mortgage lenders while filing false mortgage loan information in order to purchase 19 properties in Louisville, Kentucky and Jeffersonville, Indiana. The properties were worth about $5 million.

Dane Little and other co-defendants conducted the fraud scheme from November 1, 2006 to August 30, 2008 against Wells Fargo Bank, Bank of America, Accredited Home Lenders, Primary Residential Mortgage Company, and First Franklin Financial Company. The co-defendants submitted false employment information, false bank account balances, and false representation for commitment to down payments.

After the loans were approved and transferred to accounts in Louisville, some of the funds were used for person gain.

Little and another co-defendant, Stephen C. Netherton, were involved in a smaller scheme from October 22, 2010 to December 31, 2010 as well. The men submitted false documents to obtain $118,000 for vehicles purchases, but the vehicles were never purchased. The loans were used for personal gain.

U.S. Attorney David J. Hale stated: "Fraudsters such as Little—whose scam allowed him to make off with excess loan proceeds—have fueled foreclosures and added to neighborhood blight. Their crimes cause serious harm to our communities, as well as to lenders, and the real estate and housing industries."

All six defendants in the case have entered guilty pleas. Stephen Netherton received his sentence on April 6, 2012. He received 24 months in prison (to run concurrent with his state sentence), and he was also ordered to pay $874,000 in restitution.

The case was investigated by the FBI and the Kentucky Department of Financial Institutions.

Source: Federal Bureau of Investigation
Comments
comments