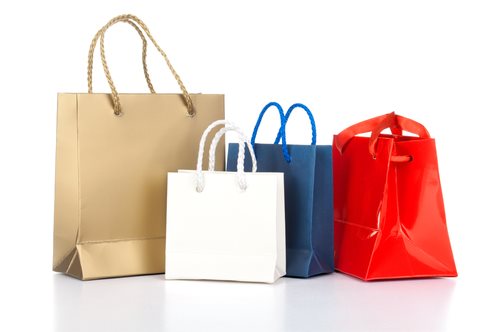 On October 3, Immigration and Customs Enforcement (ICE) announced that Yi Ping Zheng of Philadelphia was sentenced to 44 months in prison after a judge found him guilty of trafficking counterfeit goods. In addition, Zheng is also ordered to pay a $2,500 fine and complete three years of supervised release. The investigation was led by the ICE's Homeland Security Investigations.
According to John Kelleghan, special agent in charge for HSI Philadelphia, "Intellectual property theft amounts to economic sabotage. HIS is committed to bringing intellectual property theft violators to justice and ensuring the legitimate copyright holders are protected from individuals who are only motivated by greed."
ICE reports that the counterfeit goods were being sold out of a store call New Discoveries Handbags on 643 South Street in Philadelphia. When HSI special agents entered the store on December 15, 2011, they found more over 3,000 pieces of counterfeit merchandise worth about $1.25 million in retail sales price.
The HIS special agent seized handbags, purses, wallets, sunglasses, scarves, jewelry, watches, umbrellas, apparel, and more. When the agent raided the second floor of the store, they found machines that were capable of attaching trademark labels onto counterfeit merchandise.
The ICE reports that the investigation was supported by the National Intellectual Property Rights Coordination Center (IPR) in Washington, D.C. The IPR Center is one of the most important government organizations used in combating criminal counterfeiting and piracy. The IPR Center coordinates members from 21 different agencies to share important information, conduct investigations, and plan enforcement actions.
The HSI is the largest investigative branch of the Department of Homeland Security. The investigative agency is the leading entity in targeting and prosecuting organizations and individuals that produce and distribute counterfeit items.
Source: U.S. Immigration and Customs Enforcement
Comments
comments