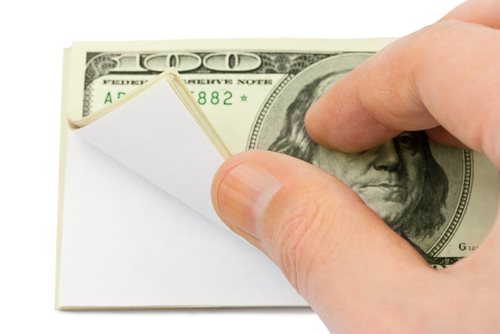 On October 12, 2012, the Internal Revenue Service announced that Steven R. Hinz pleaded guilty to mortgage fraud charges and tax fraud charges in a Cleveland federal court. Hinz's plea is the latest plea in numerous tax fraud charges in the area. Heather L. English, Patricia A. Polk, and William E. Phillips, III were all charged in December of 2011 for tax fraud charges.

In total, Hinz pleaded guilty to "one count of conspiracy to defraud the United States, one count of making a false 2008 income tax return, 15 counts of aiding and assisting the preparation of false income tax returns, and one count of conspiracy to commit bank fraud involving a mortgage fraud scheme."

Polk pleaded guilty to tax fraud and bank fraud. English pleaded guilty to tax fraud and aiding and assisting Hinz's false 2008 tax return. Phillips pleaded to tax fraud. All of the defendants were arrested in different parts of the United States, including Sarasota, Miami, and Los Angeles.

According to the indictment, Hinz planned to defraud the United States by using the Original Issue Discount (OID) process. He filed false 1099-OID forms that claimed multiple financial institutions withheld significant amounts of federal income tax. Hinz owned a real estate business in Youngstown, and he helped claim at least 17 false tax returns up to $3 million in value.

The indictment also states that Hinz used his real estate business from December of 2006 to May of 2009 to defraud Wells Fargo Bank and Huntington National Bank. He submitted false mechanic's liens for jobs that were never done that caused the banks to issue inflated mortgage loans based on the false value of the property.

Hinz faces a maximum sentence of 83 years in prison. Polk faces a maximum of 35 years, and Phillips and English face 5 and 8 years.

Source: Federal Bureau of Investigation