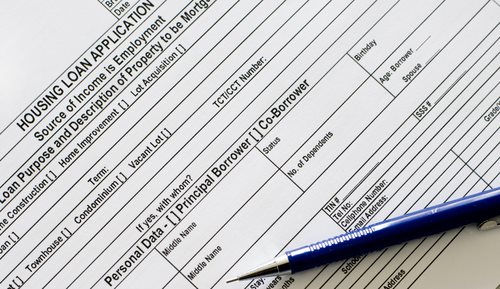 On October 18, 2012, the US Attorney's Office for the District of Idaho announced that Aaron Michael Hymas and Tiffany Kim Hymas of Bountiful, Utah, pled guilty to wire fraud in a United States District Court in Boise.

During the plea agreements, the Aaron and Tiffany Hymas admitted to submitting a falsified loan application in order to try and defraud a lender. The loan was for $295,600.

She falsified the loan application by stating she was an employee of OPM Enterprises with 2.6 years at the company. She also stated she made $72,500 per month from income and commission with OPM, and she also stated that she made $14,600 per month from properties in Meridian, Nampa, and Boise.

The loan was eventually funded by the Taylor, Bean, and Whitaker Mortgage Corporation. Both defendants admitted that they knew of the false statements.

Aaron and Tiffany Hymas each face up to 20 years in prison and a fine up to $250,000. They also face three years of supervised release.

This case and similar cases are part of an ongoing investigation into mortgage fraud where the defendants bought and flipped properties to make a profit. The flips were unsuccessful, and many of the mortgage lenders lost significant amounts of money because of the falsified loan applications.

Apart from Aaron and Tiffany Hymas, nine other defendants have been sentenced. They include Michael J. Hymas, Shauntee K. Ferguson, Christopher R. Georgeson, Stanley J. Ferguson, Brent Bethers, Shane Merlin Hymas, Laurie Krechelle Hymas, Melody C. Redondo, and Paul Redondo.

U.S. Attorney Wendy J. Olson announced, "False statements to banks and lenders in order to obtain home loans have undermined the integrity of our nation's financing system. These pleas move us closer to the conclusion of the long term investigation into the mortgage activities of those associated with Crestwood Homes.

Source: Federal Bureau of Investigation

Comments
comments