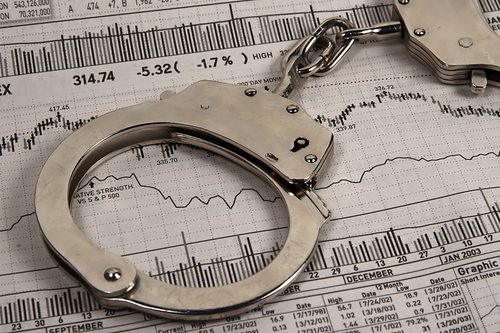 On October 18, 2012, the US Attorney's Office for the Eastern District of New York announced that Aleksander Efrosman pleaded guilty to a fraudulent investment scheme that resulted in investors losing more than $5 million. Efrosman is the investment manager of Century Maxim Fund Inc and AJR Capital Inc. The guilty plea was entered before Judge Nicholas G. Garaufis in Brooklyn.

According to the guilty plea, Efrosman defrauded investors between January of 2004 and June of 2005. The funds were supposed to be invested in the stock market and the foreign currency exchange, but many of the funds were used by Efrosman personally.

Efrosman claimed he had a long history of excellent trading and profits over the years and even claimed he had a "stop-loss" mechanism to ensure investors would not lose more than three percent of their investment. The false information allowed Efrosman to obtain more than $5 million from over 100 investors.

Efrosman admitted to using over $3 million of the funds for personal interests and gambling at the Foxwoods casino.

He fled the United States in 2005 with over $1 million of investors' money and traveled through Cozumel, Mexico, and Panama by using a fake Russian passport. He then fled to Poland and assumed the name Mikhail Grosman. After a tedious investigation, Efrosman was arrested in Krakow, Poland on May 28, 2010.

The FBI has not released information about Efrosman's sentencing, but he will spend years in prison.

United States Attorney Loretta E. Lynch stated, "Through a pattern of lies and deception, the defendant lined his own pockets at the expense of his investors and fled overseas when his scheme collapsed. But his false identity and fraudulent documents could not insulate him from the concerted efforts of the federal agents and their overseas counterparts who ultimately tracked him down."

Source: Federal Bureau of Investigation
Comments
comments