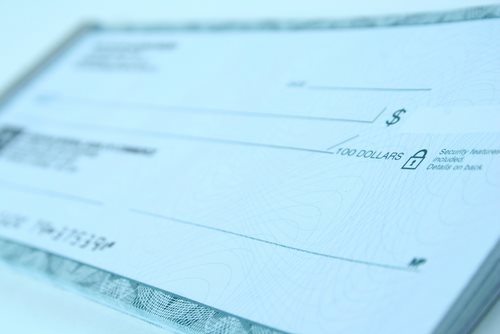 On September 21, 2012, the US Attorney's Office in the District of Minnesota reported that the former president of the Pinehurst Bank in St. Paul was sentenced for contribution in a multi-million-dollar check-kiting scheme.
John Anthony Markert of Mendota Heights was sentenced to 42 months in prison for five counts of misapplication of bank funds. Markert was sentenced along with the co-defendant, George Leslie Wintz, Jr. Wintz was also sentenced to 42 months in prison for two counts of bank fraud and one count of theft from an employee benefit plan.
During the trial, evidence proved that Markert helped in Wintz's checking-kiting scheme from March 6, 2009 to January 29, 2010. According to the FBI, Markert issued a series of fraudulent loans to conceal the scheme that totaled $1.9 million.
According to the FBI, "Check-kiting occurs when someone intentionally writes a check for a value greater that the account balance and then write another check from a different account with non-sufficient funds to cover the overdrawn account. Through the scheme, account balances are falsely inflated, allowing the kiter to use non-existent funds to cover payments of debts and purchases."
An independent audit showed Markert's cooperation in the scheme in January of 2010. Because of his actions, the bank became undercapitalized because of declaring the loans as losses and was forced to close in May of 2010.
Wintz was also found guilty of embezzling over $160,000 from a 401(k) account Triangle Warehouse Inc., which he owned. Wintz apparently used the funds to pay company bills, straw loans, and more.
The case was investigated by the FBI, the Federal Deposit Insurance Corporation-Office of Inspector General, and the U.S. Department of Labor-Employee Benefits Security Administration. The case was prosecuted by Assistant U.S. Attorneys William J. Otteson and David M. Genrich.
Source: Federal Bureau of Investigation