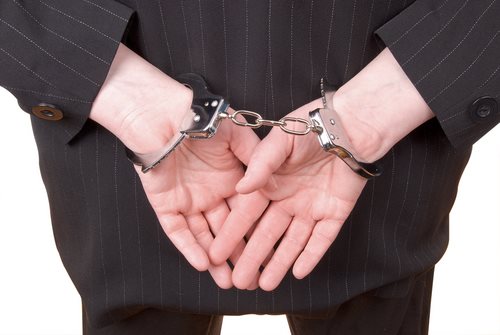 The US Attorney's Office in the Northern District of Illinois announced the arrest of a Lake county attorney on September 21, 2012 for accepting unauthorized cash advances and because of making purchases with bankruptcy clients' credits card.
Bradlet F. Aubel has been an attorney since 1997. He was released on a $10,000 secured bond after appearing before the U.S. Magistrate Judge in the U.S. District Court. His preliminary hearing is set for October 16, 2012.
The investigation began after a person known to Aubel for almost 10 years decided to start working for the FBI in the summer of 2011. The cooperating individual had been arrested for identity theft charges a year earlier in Lake County after he was found using the credit card of one of Aubel's clients. The cooperating individual told authorities he was often asked by Aubel to engage in illegal activity.
After the cooperating individual was arrested, Aubel told him he would continue to pay his salary and mortgage if he pled guilty and kept quiet about the use of credit cards. Aubel also gave the cooperating person's sister $6,000 to leave for Mexico so she would not be questioned by the FBI.
Aubel was also engaged in a fraudulent financing scheme as well. He submitted false credit applications and copies of forged tax returns showing he only earned $75,585 in 2009 and $82,330 in 2010 in order to qualify for a loan for a car.
Additionally, Aubel filed false tax returns with the U.S. Department of Education to stop the collection of student loans over $100,000. He defaulted on his student loans in November of 2008.
Bradlet F. Aubel faces up to 45 years in prison and a $250,000 fine. The U.S. Attorney's Office also reports that the court may choose to impose a fine equaling twice the loss to the victims or twice the gain to the defendant. Restitution is mandatory in this case.
Source: Federal Bureau of Investigation