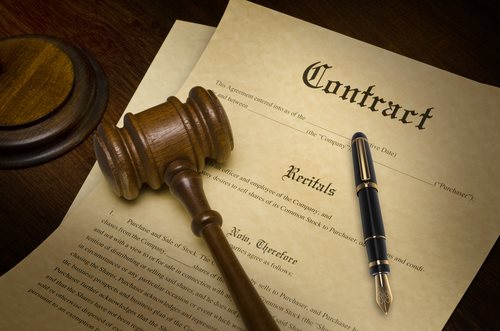 On September 25, 2012, the US Attorney's Office in the Northern District of Illinois announced that sentenced for public contract fraud that included projects at the O'Hare International Airport and the Village of Orland Park. The woman, Aurora Venegas, was the owner of the Azteca Supply Co. Her husband, Thomas Masen, was a former comptroller for the National Concrete Pipe Co.
Venegas was sentenced to 26 months in prison for mail fraud, and Masen was sentenced to 24 months in prison for lying to the FBI. Venegas is ordered to pay $482,850 in restitution, and Masen is ordered to pay $450,000 in restitution.
According to the FBI, Azteca classified as a minority business enterprise (MBE) and a women's business enterprise (WBE). In order to keep the status, Venegas made it appear that she only acted in a commercial function, did not engage in brokering services between other companies, and was the sole provider of estimates of estimates for contracts. The FBI also reports that she talked to customers and shipped items directly from suppliers to the customers. She then made fake invoices to make it appear Azteca was not violating contract agreements.
The judge ruling on the case estimates that Venegas received nearly $9.7 million in the form of fraudulent payments as she acted as an unqualified minority contractor.
The FBI states that Masen lied when agents asked him if he told Venegas and Azteca what to charge for certain goods.
U.S. District Judge Robert M. Dow, Jr. stated, "It is an especially serious crime because it involves public money. What Ms. Venegas was supposed to be doing, Mr. Masen was doing, and as a result, the work wasn't being performed by a WBE or MBE."
Assistant U.S. Attorney April Perry and Paul Tzur represented the government during the case.
Source: Federal Bureau of Investigation